Prayer and Worship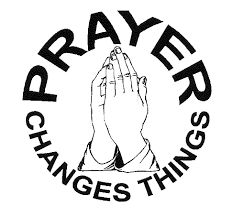 Prayer is the soul's sincere desire uttered or unexpressed.
Prayer is the burden of a sigh, the falling of a tear.
Prayer is the simplest form of speech.
Prayer is the Christians vital breath
Lord teach us how to pray…
Words from James Montgomery's hymn written in the 1700's
Here in our church we have 2 prayer tables' with aids to help, prayers that are left on them are gathered after a couple of weeks and offered during a morning service without naming people
We also look for creative ways to pray;
During the month of Dec a prayer booklet is available written by church members.
Prayer bubbles were used by the children during the summer holiday club and when witnessing in the local park at Pentecost.
A prayer diary has been put together celebrating all the activities and groups that are part of the church and the community.