Messy Church
Messy Church is a fun time for families to: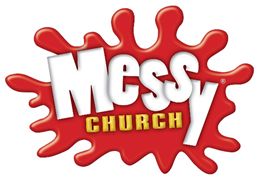 Enjoy being together
Make things together
Eat together
Celebrate God together
Join us for creative activities, singing, story and tasty tea together.
Messy Church is held monthly, usually on the first Friday of the month.
This is how it works:
3.30-4.00 Chill out from school, drinks and biscuits
4.00-5.00 Celebration; introduction to biblical theme for the day through story, song and prayers, followed by creative activities to explore the them through getting messy(sometimes).
5.00 An opportunity to reflect on our theme and time to say 'Thank you' for our meal
5.15 Our session concludes with a meal together.
At all times parents/carers of children up to Year 3 are responsible for the safety of their children
Children from Year 3 upwards are able to participate in an age appropriate session without parents, who may help with the activities for the younger children and join their own children for our meal together.
For more information contact Sue in the office on 01902 344910 or email info@beckminsterchurch.co.uk